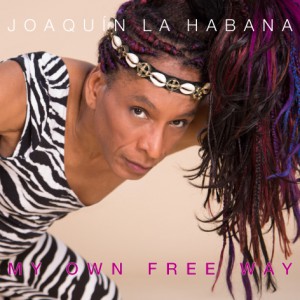 « My Own Free Way » by JOAQUÍN LA HABANA, www.AHOI-tunes.de, 9/2015
This album celebrates an enchanting mix of music of different styles and and a wide range of vocal acrobatics. It also reflects my Caribbean roots and my experience of over 40 years of show business as a singer, dancer, and entertainer, appearing in films, theaters and night clubs around the world. I wanted to create a trans-cultural musical journey from traditional Afro-Cuban rhythms into romantic melodies, jazzy tunes, carabet song all the way to opera and today's dance music.
Other influences of rock, salsa, urban electro sound and disco beats co-exist as perfectly as they do in a diverse city like Berlin.
The collection of songs is set to build bridges between times and cultures.
The song "Bubi laß uns Freunde sein", written in 1924 and later forbidden by the Nazis, refers to the wild and permissive scene in Berlin during the Weimarer Republik, being one of the first openly gay Cabaret songs.
I composed "My Own Free Way" as an anthem which pleads for tolerance and acceptance of all genders, races, sexual orientations and identities. This bridges to the Techno-influenced song "Between Worlds" which reflects the contemporary music of Berlin nowadays, its party scene making it a big tourist attraction again. This song and "Androgynie (Berlin At Night)" celebrate individuality and the fun of dancing the night away.
My Afro-Cuban roots play a role in many songs.
In my song "Un Cubano", I speak about life as an immigrant while keeping in touch with my roots. The epilogue, "Mama Africa", honours Africa and its people as the cradle of all humankind, as a world heritage. At the same time, its theme is that of a lost home, lost in slave trade. In "My proposition" I advocate for a more respectful handling of our Mother Earth, which we pollute for no other reason than making money. Money that is then distributed unfairly, leaving few people rich and too many devoid of food, water, and a good life. It's a plead for peace and no more wars.
Caribbean feeling comes up in "La Cosa de Amor", the feeling of a lovely vacation filled with joy. With the song "Let's Glide and Fly", I invite the listeners to dream and use their phantasy.
As I'm based in several cultures, I sing in several languages. A handful of international, unique musicians, family and friends, collaborated and helped in this CD, adding their unique artistic style to each track.
The original compositions and covered songs in my CD are full of joy, love, a bit of nostalgic feelings and the pride of living. My music embraces a quest for tolerance and freedom for all human beings, set to touch the listener's heart, mind, body, and soul.
LANAYA gewinnt 2013 gleich zwei große Preise ! www.lanaya-denou.de
Wir freuen uns, Euch mitzuteilen, dass LANAYA folgende zwei Preise erhielt: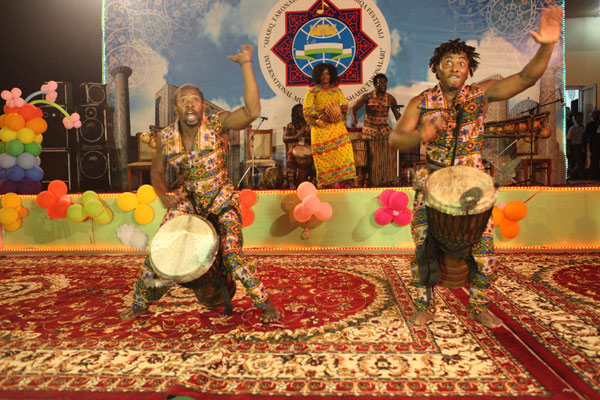 *Am 30.August 2013:  SHARQ TARONALARI
kommt LANAYA auf den 1. Platz beim 9. Internationalen Music-Festival
"SHARQ TARONALARI" in Uzbekistan, Samarkand, das größte Folklore-Festival der Welt mit TeilnehmerInnen mit über 400 KünstlerInnen aus 52 Ländern (!) unter der Schirmherrschaft der UNESCO. Das größte Musik-Festival des Ostens ist von hoher politischer und spiritueller Bedeutung.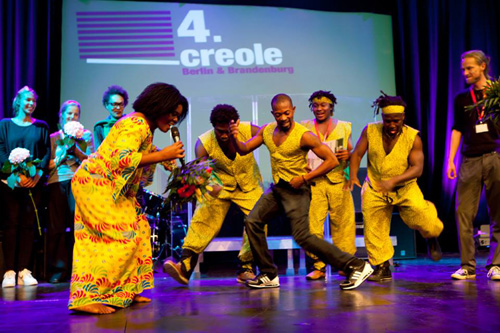 *Am 22. September 2013:  CREOLE 
erhält LANAYA den 1. Platz beim 4. Creole Berlin-Brandenburg Regional-Wettbewerb in Werkstatt der Kulturen, Berlin. – Das 3-tägige Konzert-Marathon hatte 16 Bands im Wettbewerb.  Weltbekannte, furiose und tanzbare Songs der Manding mit faszinierend zeitgenössischen Arrangements werfen groovende Beatz in ein neues Licht.
LANAYA fusionierte drei Musikstile der Manding-Kultur: Bissa, Bobo und Siamou, die an Burkina-Faso's Nachbarstaaten ansässig sind: Ghana, Mali und Elfenbeinküste.
Die Jury: "LANAYA riss durch Ausdruck, Performance, Spielfreudigkeit und Vielseitigkeit, Professionalität und die Berücksichtigung regionaler Musik-Genres die Jury und das Publikum von den Stühlen."
LANAYA nimmt daraufhin am Bundeswettbewerb der CREOLE 2014 in Hannover teil!
Über Eure Medien-Aufmerksamkeit für LANAYA inform von Interviews und Einladungen in Euer Studio – freuen wir uns.
Drei Musiker von LANAYA wohnen in Berlin.
Eure AHOI-Crew & Mahide