Rock, Blues, Electronic, Experimental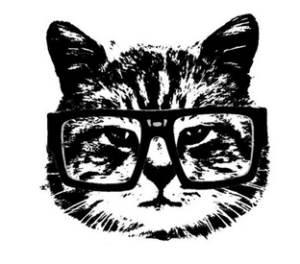 See also: http://badkat.biz
Solo: voc, b, loop
Duo: with Wynton Kelly Stevenson
Band:
BadKat from Florida/USA – voc + b
Dana Shanti from Germany – voc + piano
Seàn Beatty "Giotto" from Irland – drums
Nico Kleihn from Argentinia – guit
Wynton Kelly Stevenson from New Jersey/USA – harmonica, beatbox
Special Guest: Kiko King – voc
With over 25 years of performance experience inside the competitive international Hip Hop industry, BadKat is currently wowing audiences with songs from her upcoming self-produced experimental rock album, She Wolf Half Lion. Writing, arranging and mixing her productions, BadKat has created a musical style that equally incorporates rock, blues, hip hop and electronic sounds. She has perfectly set the launch station for her southern, country-esque melodic singing to take flight. Her powerful stage and vocal presence carries deep into the minds of the listeners with poignant, esoteric and contemporary lyrics.
Originally from Florida, USA, BadKat has lived in Berlin for many years and is also a popular DJ, providing club enthusiasts with adrenaline pumping ghouse sets. She recently launched her music and fitness platform Angel of Mud, bridging electronic music and personal fitness, wowing us with "Kissing Medusa", "Southern Comfort", "Kleshas", "Cuz You Don't Deserve Me", a lot of singles and "Dissociation" is the debut album by Dungeon Mob.
The Musicians:
Dana Shanti
The Berlin-based musician is from the bygone era when her country trembled in the shadow of the Berlin Wall. Behind this wall, she was taught early on to create what she otherwise could not achieve. This lesson inspired her to play musical compositions with many instruments.
Since her first performances in 2001, as a backing singer in the group "70th Child", she has played her way into the hearts of the audience with a wide variety of projects. Musically, she combines the tones of jazz with blues and folk, the groove of hip-hop with the clarity of classical music, and tells of pain, longing, closeness and healing with her soulful, warm voice; timeless, touching and authentic. Steeped in nuance and subtlety, her music stands as anti-pop for the patient, discerning ear: A '"Terrible Slow Burn".
Seàn Beatty "Giotto"
In 2015 he produced an album "Trapped in a world behind my eyelids"  with BadKat with Electronic Hip Hop, Bass Music Dubstep & Trap. With Wynton Kelly Stevenson he released a pretty rooty debut EP "No Salad, Not Rabbit" on DubsAlive Records and accompanied him with heavy basslines & live drums at some concerts. Since 2008 he has been in the Berlin based irish duo "Braintheft" with dubstep, dub, trip hop & a unique psychedelic dub sound.
Nico Kleihn
from Buenos Aires, he started playing the guitar at the age of 10 and studied at the "Conservatorio Beethoven" at the age of 16 and went to university at the age of 20.
Music production at "EMBA", event production at "UADE", soon started with the bands VTH (Vermouth), Coco Magnolias, Soda Can, Paff, Toro Santo.
Since 2019 he lives in Berlin and plays with The Otherness, Mystery Of Chaos, The WyntoNikos & BadKat.
Wynton Kelly Stevenson
The Afro-American from New Jersey calls himself Das Wyndstrument, alluding to his harmonica, he combines the finest blues, beat bass, experimental jazz with the loop station & beat boxes and is a brand ambassador for the famous German manufacturer HOHNER.
Born in 1973, named after the great pianist Wynton Kelly, son of the great jazz musician & composer Rudy Stevenson, and since 1988 numerous performances with his band: Rudy Stevenson Soul Band. He has been training alongside him since childhood and absorbing influences from jazz to hip-hop.
In 2008 in Berlin, totally extroverted, ready to have fun, he throws a party for the crowd. Beatbox, harmonica, loopstation, effects and machines of all kinds, Wynton is a freak. A skilled entertainer – plays like a whole band and is a Juwel of Berlin's alternative music scene.